Petkov Bodywork Therapy
August 3 2022
---
The Ultimate Guide to Strokes - The Impact of a Stroke
A stroke is a medical emergency. The impact of a stroke will depend on the level of damage that has been done to brain cells. A severe stroke can cause physical disablement, mental impairment and in the worst cases sudden death.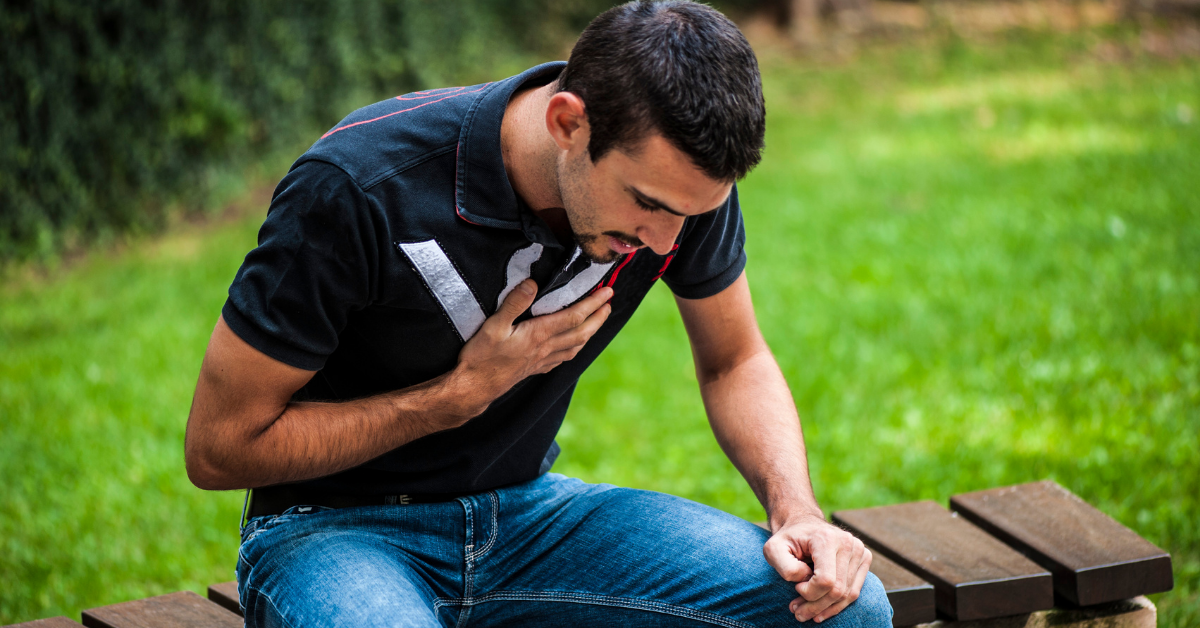 Many people do not know what the warning signs of a stroke are, which means they may delay getting help when they need it most. This article includes information about: What is a Stroke? Who Is at Risk for Having One? How Do You Recognize Symptoms of Strokes? What Should I Do If I Think Someone Is Having A Stroke? And More!
What is a Stroke?
A stroke happens when the blood supply to part of your brain is cut off. This means that cells in the affected area die and this can cause disability, such as paralysis or speech problems. It may also cause death if it causes severe damage.
Who Is at Risk for Having One?
Since there are many different types of strokes you could be at risk depending on which one you get: An embolic stroke occurs due to an obstruction blocking a vessel carrying oxygen-rich blood from reaching parts of your brain; A thrombotic stroke occurs when something blocks an artery leading to the brain preventing circulation; Transient ischemic attacks occur when not all brain blood flow is cut off but the resulting lack of oxygen causes temporary damage.
How Do You Recognize Symptoms of Strokes?
The main symptom for both types of stroke is a loss or disturbance in movement, sensation and feeling, especially on one side of your body. Other symptoms include: Difficulty talking; Confusion and trouble understanding others; Speech problems such as slurred speech and difficulty finding words; Vision problems such as blurred vision, blind spots and partial sight loss; a sudden headache that comes with no warning signs like nausea or vomiting.
What Should I Do If I Think Someone Is Having A Stroke?
If you think someone is having a stroke you should call 911 immediately. The sooner they get to the hospital, the better their chance of survival and recovery will be. It's important not to wait for any other symptoms to appear before getting help because this could cause brain damage due to lack of oxygen. Don't try driving them yourself either because it can make these symptoms worse if your car goes over bumps or turns quickly while transporting them. If possible place them in a comfortable sitting position with legs slightly raised since lying down can worsen circulation problems which may further harm their condition by reducing blood flow even more than when they were standing up. Also provide comfort through reassuring words that everything will be alright and that medical assistance is on its way so don't say anything negative about their condition.
How Can A Stroke Be Prevented?
There are steps that can be taken to lower the risk of stroke: Stop smoking and avoid using tobacco; Reduce alcohol consumption because too much increases blood pressure which in turn, increases your chance for having a stroke; Stay physically active and maintain a healthy diet by eating plenty of fruits and vegetables with reduced amounts of salt, saturated fat, cholesterol and sugars; Learn stress management techniques such as yoga or meditation since they have been shown reduce the likelihood of experiencing strokes. There is nothing more unpredictable than a stroke, and it affects people of all ages, fat and thin, male or female. Ischemic strokes and hemorrhagic strokes are the most common forms of stroke. Ischemic strokes account for 80% of stroke incidents and are caused by a blood clot that cuts off a brain's blood supply. The following are two common causes of ischemic strokes. Embolic Stroke - This is where a blood clot has formed elsewhere on the body and travels through the bloodstream to the brain, which then gets stuck in a smaller blood vessel which blocks the flow of blood. Thrombotic stroke - This is where a clot forms in blood vessels that are already clogged with fatty deposits. These fatty deposits usually clog major blood vessels in the individual neck which then reduce blood flow to the brain.
TESTIMONIALS
---
Rumy has been a blessing to my husband and I for the past 10 weeks or more. He has helped build up the confidence and strength in my husband since he experienced a fall back in October, 2020. Rumy is very professional with his appointments, always on time and is very flexible with accommodating your schedule. He was very patient and courteous with my husband (who suffers from Parkinson's) and encouraged him all along the way to help him gain just a little bit more strength each therapy session. There has been a complete turn around in Pat since we first met Rumy, I believe because of the consistency of working with Rumy. We would highly recommend Rumy as your therapist to achieve your goals of strength and confidence. It was a joy each day he came to our home.
Linda malone
I was so lucky to find Petkov Bodywork Therapy after I broke my hip. Struggling to find an at home therapy through my insurance I finally convinced them to let me use this out-of-network therapist. Please don't give up if you face the same challenges! I was impressed after the first visit already. Rumy, the owner, performed some very helpful adjustments to my equipment, and showed me some good exercises. The next sessions I was working with Kristin, his therapist, and what a blessing she has been! Caring and professional, always on time, and so pleasant to work with. Always coming up with new and more difficult workouts, she improved my overall recovery so very much, I will be forever thankful to her. I highly recommend Petkov Bodywork Therapy!
Margrit Jones
I was scheduled for knee surgery Dec 14. I was fortunate to find Petkov Bodywork Therapy a month before the surgery to build up my legs n core. Mr. Petkov came into my home before n after surgery. My surgeon couldn't believe the results 6 weeks after surgery and praised both of us. I am getting my life back to doing the things I like to do. I have been riding my stationary bike for 3 weeks now, shopping and start golfing tomorrow. Water aerobics next as soon as it warms up some. I have been recommending Mr. Petkov to all my friends who live in the retirement community that I live in, in west valley. We all need PT. Thank you Petkov Bodywork Therapy.
Sherry Leicht
Previous
Next