Petkov Bodywork Therapy
August 3 2022
---
Physical Therapy Tools: The BodyBlade
This unique tool can be used to enhance your in home physical therapy services to increase core strength, balance, coordination, mobility and overall confidence to reduce risks of falls.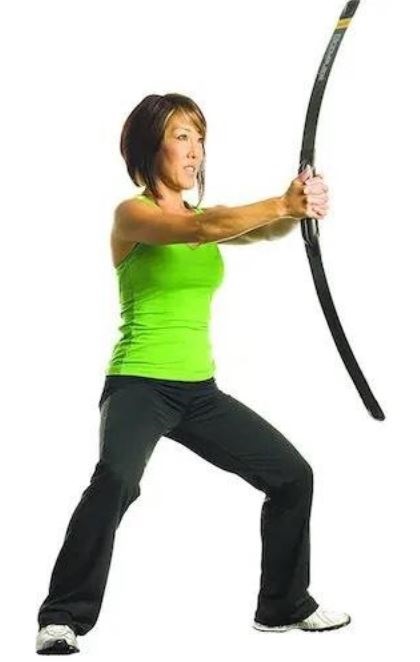 Bodyblade is a unique tool that uses vibration and the power of inertia to rapidly contract your muscles up to 270 times per minute, stimulating your nervous system. This unique tool can be used to enhance your in home physical therapy services to increase core strength, balance, coordination, mobility and overall confidence to reduce risks of falls.
Evidence Based Article Review
Recent article by Gu, S. Y., & Hwangbo, K. (2016) gathered a small sample population of 20 subjects that were randomly divided into 2 groups: the horizontal-vibration group and the vertical-vibration group. The article used similar evaluation assessments that we conduct in our in home physical therapy and occupational therapy services (Berg Balance Scale, Timed Up-and-Go (TUG) test, and 10-meter Walk Test). The article concluded that vibration training used in this study heightened the activity of the trunk muscles and improved balance ability of the patients. In particular, the authors recommend the vertical-vibration training because dynamic movements such as gait improved the balance ability through activation of the trunk stabilizer muscles.
How the Bodyblade is used during the In Home Physical Therapy
This unique tool can be used to treat various injuries and illnesses such as weakness following a stroke, fall, fracture, or instability with walking and standing activities. Our therapists are equipped to utilize this tool and services our surrounding cities such as in Phoenix, Glendale, Peoria, Surprise, Sun City, East valley and West valley of Arizona and the Surrounding Communities.
Gu, S. Y., & Hwangbo, K. (2016). Effects of horizontal- and vertical-vibration exercises using a blade on the balance ability of patient with hemiplegic. Journal of physical therapy science, 28(3), 896–899.
Check out this Youtube link for further descriptions https://www.youtube.com/watch?v=zfPZDIKEGRk
TESTIMONIALS
---
Rumy has been a blessing to my husband and I for the past 10 weeks or more. He has helped build up the confidence and strength in my husband since he experienced a fall back in October, 2020. Rumy is very professional with his appointments, always on time and is very flexible with accommodating your schedule. He was very patient and courteous with my husband (who suffers from Parkinson's) and encouraged him all along the way to help him gain just a little bit more strength each therapy session. There has been a complete turn around in Pat since we first met Rumy, I believe because of the consistency of working with Rumy. We would highly recommend Rumy as your therapist to achieve your goals of strength and confidence. It was a joy each day he came to our home.
Linda malone
I was so lucky to find Petkov Bodywork Therapy after I broke my hip. Struggling to find an at home therapy through my insurance I finally convinced them to let me use this out-of-network therapist. Please don't give up if you face the same challenges! I was impressed after the first visit already. Rumy, the owner, performed some very helpful adjustments to my equipment, and showed me some good exercises. The next sessions I was working with Kristin, his therapist, and what a blessing she has been! Caring and professional, always on time, and so pleasant to work with. Always coming up with new and more difficult workouts, she improved my overall recovery so very much, I will be forever thankful to her. I highly recommend Petkov Bodywork Therapy!
Margrit Jones
I was scheduled for knee surgery Dec 14. I was fortunate to find Petkov Bodywork Therapy a month before the surgery to build up my legs n core. Mr. Petkov came into my home before n after surgery. My surgeon couldn't believe the results 6 weeks after surgery and praised both of us. I am getting my life back to doing the things I like to do. I have been riding my stationary bike for 3 weeks now, shopping and start golfing tomorrow. Water aerobics next as soon as it warms up some. I have been recommending Mr. Petkov to all my friends who live in the retirement community that I live in, in west valley. We all need PT. Thank you Petkov Bodywork Therapy.
Sherry Leicht
Previous
Next