Petkov Bodywork Therapy
August 3 2022
---
The Necessary Part of your Stroke Recovery Process
The in-home physical therapist or occupational therapist will come to your home and provide treatments in a safe, private setting.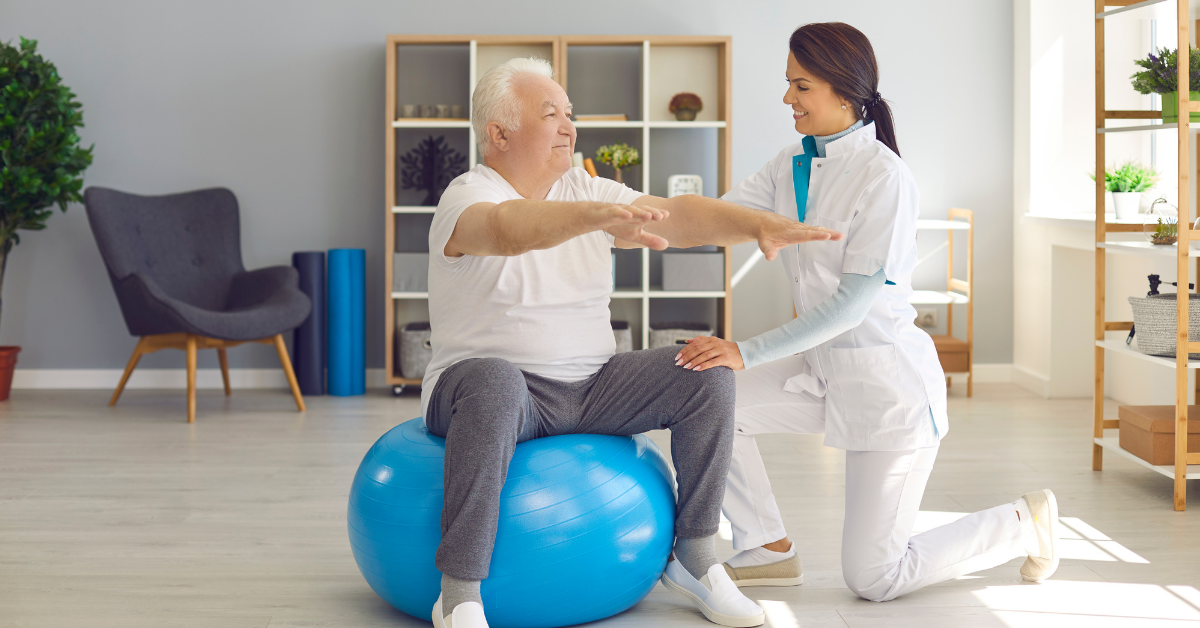 The key to the success, researchers say, appears to be the intensity and frequency of the exercise, not where it's performed or even how long after stroke patients wait to start physical or occupational therapy.
The study is said to be the largest study on stroke rehabilitation ever conducted in the U.S. It found that about half of 408 participants, who were partially paralyzed when they started therapy, were able to walk longer distances at faster speeds a year after their strokes, whether they received physical therapy for 90 minutes three times a week for three months at home or on a body-weight-supported treadmill in a rehab facility.
Since there are many different types of strokes you could be at risk depending on which one you get: An embolic stroke occurs due to an obstruction blocking a vessel carrying oxygen-rich blood from reaching parts of your brain; A thrombotic stroke occurs when something blocks an artery leading to the brain preventing circulation; Transient ischemic attacks occur when not all brain blood flow is cut off but the resulting lack of oxygen causes temporary damage.
The in-home physical therapy and in-home occupational therapy in Phoenix Arizona is arguably one of the best benefits in all of healthcare.
The in-home physical therapist or occupational therapist will come to your home and provide treatments in a safe, private setting. This allows you to heal with dignity and comfort. It also provides convenience in that you can receive treatment just about anywhere at any time without having to leave your home! When it comes to helping stroke patients walk again, low-tech, home-based approaches to rehabilitation may work just as well as specialized treadmill training in a rehab facility, a new study shows.
There are several things to think about before hiring a physical therapist or occupational therapist in Gilbert Arizona. How do you feel about having a stranger in your house initially? You're disclosing personal information regarding your medical history during the first few minutes with a therapist. For only the initial few minutes, the therapist will be a stranger to you. Also, can you focus without being distracted at home?
The therapist will require less room than you would think. A table and/or an outlet for modalities are required. Therapists are typically resourceful when it comes to area and may make good use of a little space to provide the necessary room for therapy. The majority of treatment equipment is lightweight and portable.
Physical therapy and occupational therapy in Scottsdale Arizona is an essential yet stressful aspect of the recovery process. **Physical treatment is important in order to achieve a complete recovery if you have a loved one who has had a recent stroke. **Many elderly people, because therapy may take many months, will become irritated early on in the process. If their physical therapy appointments are held at home, this might take a lot of the pressure off.
The other advantage of in-home physical therapy and in home occupational therapy is that the person receiving care will be more likely to continue treatment, even if they become frustrated. Therapy can be a lengthy and drawn-out process; with continued attention paid to it, you'll notice a significant boost in your loved one's chances of recovery.
Physical therapy and occupational therapy in Sun City Arizona can often take place in the home of your loved one, so it's important that everything is set up properly for him or her. This includes ensuring there are enough pillows and blankets for support when lying down if needed. If they need a wheelchair make sure it's accessible in case they need to get around easier at home while recovering from an injury.
In my experience, people adore in-home treatment since it reduces the number of trips they must make. Patients can generally have therapy sessions early in the morning before going to work or late at night after work. The goal is to increase convenience and patient compliance.
TESTIMONIALS
---
Rumy has been a blessing to my husband and I for the past 10 weeks or more. He has helped build up the confidence and strength in my husband since he experienced a fall back in October, 2020. Rumy is very professional with his appointments, always on time and is very flexible with accommodating your schedule. He was very patient and courteous with my husband (who suffers from Parkinson's) and encouraged him all along the way to help him gain just a little bit more strength each therapy session. There has been a complete turn around in Pat since we first met Rumy, I believe because of the consistency of working with Rumy. We would highly recommend Rumy as your therapist to achieve your goals of strength and confidence. It was a joy each day he came to our home.
Linda malone
I was so lucky to find Petkov Bodywork Therapy after I broke my hip. Struggling to find an at home therapy through my insurance I finally convinced them to let me use this out-of-network therapist. Please don't give up if you face the same challenges! I was impressed after the first visit already. Rumy, the owner, performed some very helpful adjustments to my equipment, and showed me some good exercises. The next sessions I was working with Kristin, his therapist, and what a blessing she has been! Caring and professional, always on time, and so pleasant to work with. Always coming up with new and more difficult workouts, she improved my overall recovery so very much, I will be forever thankful to her. I highly recommend Petkov Bodywork Therapy!
Margrit Jones
I was scheduled for knee surgery Dec 14. I was fortunate to find Petkov Bodywork Therapy a month before the surgery to build up my legs n core. Mr. Petkov came into my home before n after surgery. My surgeon couldn't believe the results 6 weeks after surgery and praised both of us. I am getting my life back to doing the things I like to do. I have been riding my stationary bike for 3 weeks now, shopping and start golfing tomorrow. Water aerobics next as soon as it warms up some. I have been recommending Mr. Petkov to all my friends who live in the retirement community that I live in, in west valley. We all need PT. Thank you Petkov Bodywork Therapy.
Sherry Leicht
Previous
Next